ADMISSION REQUIREMENTS:
Prior to being considered for admission to The Avalon School of Astrology, each applicant must submit the following to the Administration Office:
A completed Application Form

A copy of a high school diploma, GED certificate, or college transcript

The applicant must also be interviewed by the Admission Officer to discuss educational plans and readiness for the program.

If the applicant is accepted into the program, then an acceptance letter and a registration form will be mailed to the applicant. The registration form should be filled out and submitted with a $25 registration fee.

Interviews can be conducted in person or over the phone. The interview assesses the applicant's goals, expectations, hopes, and preparedness for attending The Avalon School of Astrology.

Non-discrimination policy:
The Avalon School of Astrology, Inc. admits students of any race, color, national, or ethnic group origin to all the rights, privileges, programs, and activities generally accorded or made available to students at this school. The Avalon School of Astrology, Inc. does not discriminate on the basis of race, color, and/or religion, national, or ethnic group origin in administration of education policies, admission's policies, scholarship program, and other school-administered programs.

Advanced Placement:
If you already have extensive education and training in the field of astrology, you can take proficiency exams that allow you to bypass course requirements. Three hours of exams and a 1 hour personal interview is given periodically to those who wish to bypass an entire semester. A grade of 85% or better is required to qualify to skip the semester. The cost of the advanced placement examination is $175 and is non-refundable. Exams for each of the first 3 semesters are available. The 4th semester cannot be skipped.

All graduates must fulfill the classroom attendance requirements of the 4th semester.
APPLICATION AND ENROLLMENT FORMS:
Click on the 2 links below. Fill out the forms,
print them, and either fax them to 352-374-8826
or mail it to the address below.

Application Form in PDF Format



Enrollment Form in PDF format


TACC DIPLOMA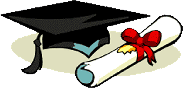 GRADUATES FROM AVALON RECEIVE DIPLOMA IN THEORETICAL & APPLIED COSMIC CYBERNETICS
ARE YOU LOOKING FOR A DIFFERENT TYPE OF CAREER?


DO YOU ENJOY HELPING PEOPLE AND LEARNING NEW SKILLS?

DO YOU WANT TO LEARN HOW TO ADVISE PEOPLE THROUGH THE INCREDIBLE ART AND SCIENCE OF ASTROLOGY?



THEN COME TO AVALON! The Avalon School of Astrology is the only physical astrology school licensed by a state in the entire United States. Our graduates receive a diploma in Theoretical and Applied Cosmic Cybernetics, and the training you receive will enable you to be an astrological counselor. If you already have a degree in psychology or are emlpoyed in a helping profession, learning the language of astrology can can expand and improve your practice.